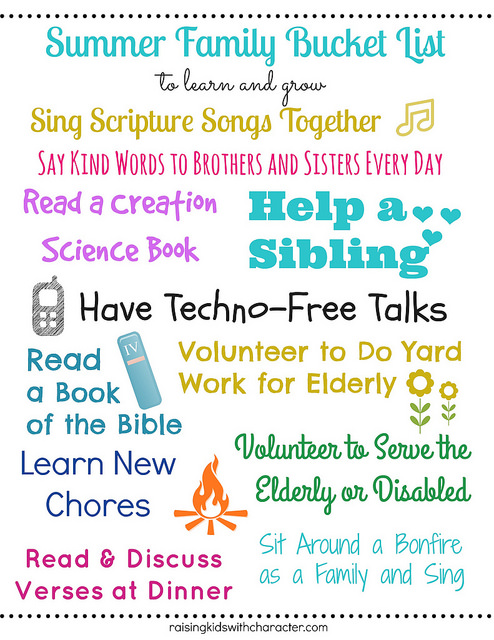 I have loved seeing families' bucket lists on Facebook! They make me wish that bucket lists were popular when my kids were little!
(Well, I guess we made our own Bucket List with our Summer School Goals—oh, my kids loved those!)
And I love having fun as a family…I mean, honestly, we were a FUN family. And we still go to Disney World as a family every five years!!! (Thanks to Plexus, we are moving that up to every three years!)
But for this post, I would like to propose a different bucket list than the traditional, fun, memory-making bucket list. It is the Summer Family Bucket List to Grow.