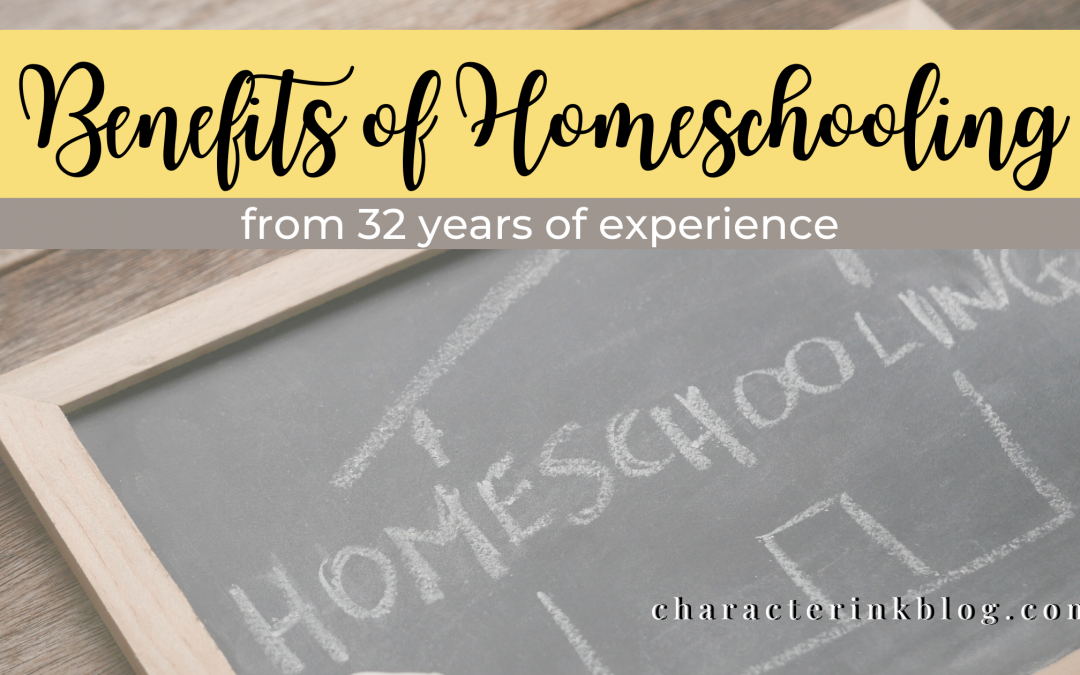 Several years ago I wrote a series titled "Homeschool Benefits" in which each article gave one of my favorite benefits that we enjoyed through homeschooling for thirty-two years.
With so much interest in homeschooling right now, I thought I would gather these benefits all together in one place. Looking through these articles again, I am filled with joy as I see how these many years later these benefits still "benefit" us today: our children are life-long learners; I have fond memories of being together every day; my seven adult kids are truly best friends and support and love each other to this day; and I never regret the hours upon hours we spent reading aloud together.
So take a look. Pass this collection on to friends who are considering homeschooling. And know that these benefits are truly life-long and life-affecting!
#1 Spending Every Day Together 
#2 Children Can Learn At Their Own Pace
#3 Parents Can Choose Materials That Fit Their Religious Beliefs
#4 Siblings Get to Be Together Every Day
#6 Parents Have More Control Over What Children Hear and See 
#7 The Chance to Use Delight-Directed Studies
 I would love to help you get started or continue your homeschooling journey! Take a look at some freebies, webinars, articles, videos, and products that can help you in your coming school year!
 Freebies, Webinars, Articles, Videos, and More!
FREE webinar for parents and teachers: "Help Your Kids With School"!
FREE digital readers (Baby Shark and Jungle Book!) and coloring book reader
Self-Integrity Training—See Episodes 19 and 20 for "Why We Don't Do What WE Tell Ourselves We Will Do" and "Tools for Self-Integrity"