I recently did a Wondering Wednesday video episode about Creating a Love for Learning in Littles. I raised seven children who all loved learning, reading, and their organized daily routines as young children. They looked forward to story time, "school" time, family field trips, and more. There were so many things that came to play to cause this love for learning in our young children that I thought I would put some tips and links all together here in a blog post.
So….if you are serious about helping your toddlers and preschoolers love books, learning, simple things, routine, and more, check out the links below!
In this video, Donna gives specific tips on book baskets, activity tubs, reducing technology (and using it well), and more.
In this document, Donna details great products to use with toddlers and preschoolers—for Room Time activities and for to you do with your littles.
Great place to get age-appropriate "school kits." Don't let the homeschool kits aspect scare you. These are amazing kits of the best of the best put together for toddlers and preschoolers!
In this audio, Donna talks about love for learning in older children.
In this audio, Donna talks about common preschool behavior problems and ways to handle them.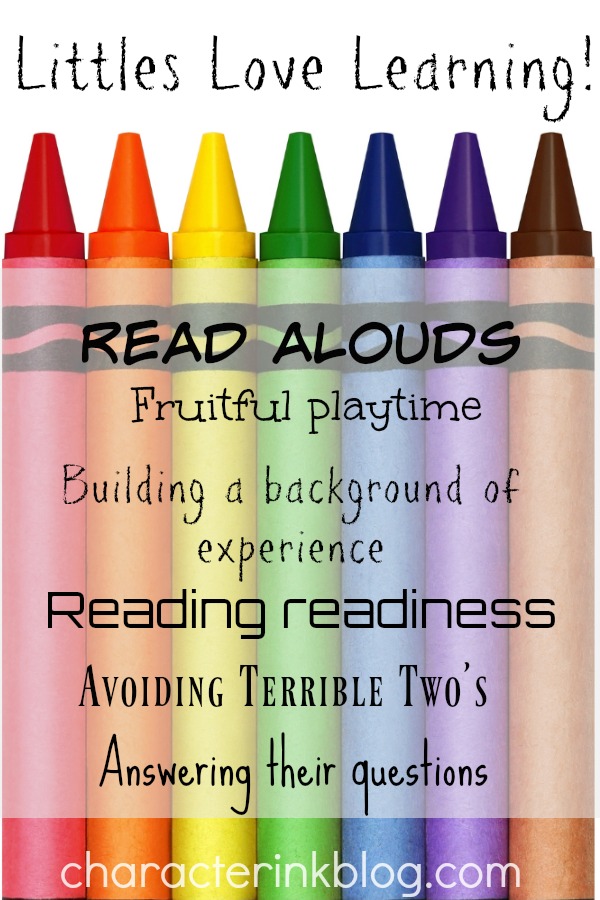 In this audio, Donna teaches some strategies and habits that will help preschoolers be prepared to learn to read when the time comes.
In this video, Donna talks about strategies to use with your pre-two year old to avoid those "terrible twos" that people always talk about.
In this audio series (two part), Donna talks about the amazing days of one year olds.
In this blog series, Donna uses her unpublished children's book, Jonathan's Journal, to detail a wonderful day it the life of a preschooler—teaching parents every hour of the day!

Save
Save
Save
Save
Save