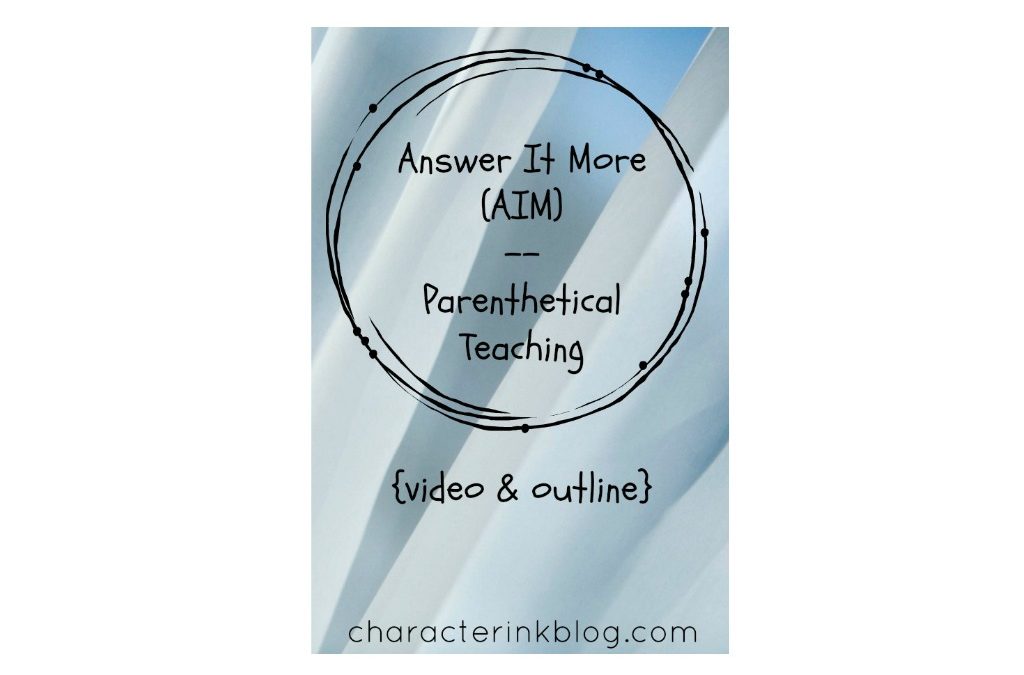 I love teaching! Love seeing a student's face light up when they "get it"! Love hearing kids excited about their next writing project. Just really love it!
And one thing that makes me love teaching even more is the creativity that we get to use in order to help students "get" a concept.
Enter AIM–Answer It More.
More formally, this is known as parenthetical teaching, but you know my love for all things cute, memorable, and creative.
Plus, why parenthetical? I mean, parentheses are to de-emphasize. Why not dash teaching….dashes are to emphasize.
But I digress….
I recently did a live video training on how to use parenthetical or dash teaching to Answer It More (AIM–after all, that is the AIM of that type of teaching, right?)
And…I also have a freebie for you to help you remember key words and phrases to use!!!
So here you go…
(more…)