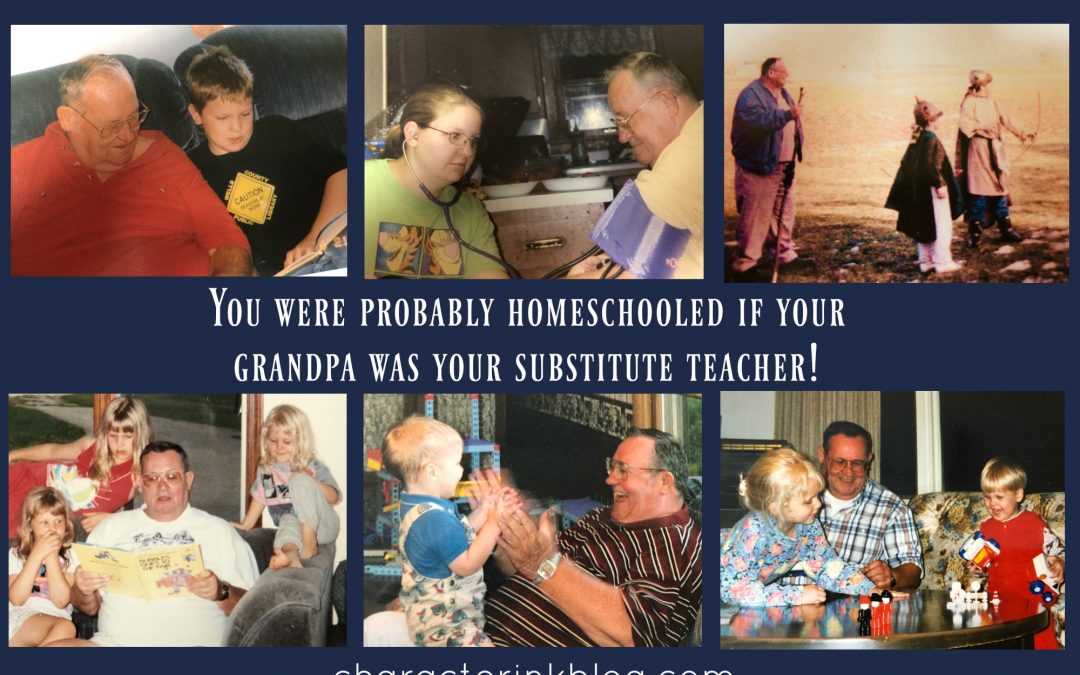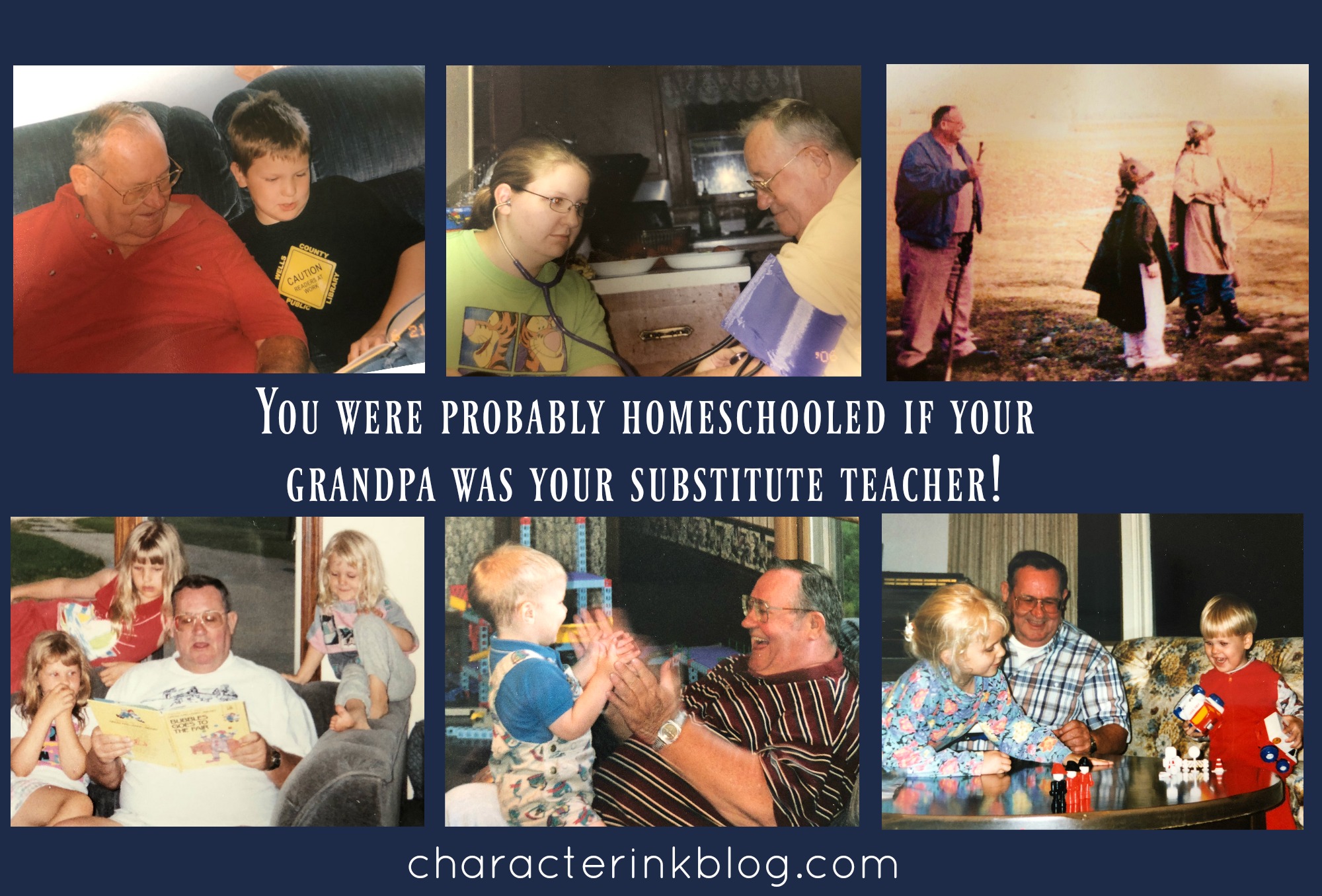 On the two year anniversary of my dad's death, I wanted to honor him on FB with pics or memories or kind words……then I saw some old pics of him doing school with my kids and knew how I wanted to share about him.
My dad never graduated from high school. He never had the opportunities for education that we have now. 
As we homeschooled our kids, he and my step-mom were so proud of us and our kids. They bragged about how smart the kids were, how obedient and kind they were, and how much they loved to be with them. 
When we left the kids with them whenever we went away, Dad took his role as their substitute teacher very seriously. 
(more…)