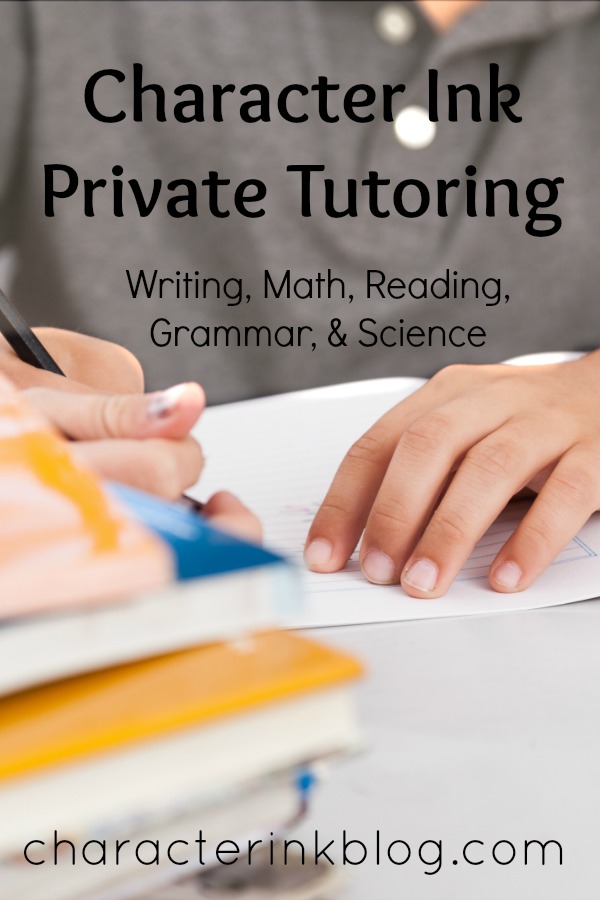 We are expanding our private tutoring and small summer classes at Character Ink! We have more availability now–and in five subject areas:
1) Writing–sentence, paragraph, report, essay, story writing; all levels; Directed Writing Approach to get non-writers writing immediately! Taught by a writing curriculum author of over 100 books totaling over 50,000 pages!
2) Math–from elementary through twelfth grade….your curriculum or one of our choice; remedial, brush up, SAT prep, and more. Taught by a math professional (former CPA and CMA).
3) Reading–from first grade and up; phonics, reading comprehension, reaching reading fluency, and more. Taught by curriculum author, elementary education degree and master's work in Reading Specialist.
4) Grammar/Usage–taught in conjunction with writing or alone; parts of speech; punctuation; editing; spelling/structural analysis; and more. Taught by curriculum author and experienced teacher of over 100 students each year in grammar and writing for over 20 years.
5) Science–elementary through high school–basic science, earth science, physics, biology, advanced biology, chemistry; taught by experienced science teacher who has taught all of these subjects to many small groups for over 15 years and is a math professional.