Have you subscribed to our weekly newsletters yet?! Here's a peek at what you've missed! You can get weekly newsletters delivered to your inbox by signing up here 🙂
---
If you have been considering using our new Meaningful Composition books, you are in luck! Since we will have so many new titles—and most of the old ones are revised—we have decided to offer a MC sale for back-to-school this year! Three years of re-writing, writing new, developing new techniques, and testing books with a hundred students each week—and now we are ready!
---
Ray Reish, owner and operator of Character Ink Publishing Company and Raising Kids With Character parenting seminar, brings you this short, informative, motivating podcast episode in which he answers readers' questions about husband involvement in goal setting, connecting in marriage, and leading the family. Ray offers fathers three connecting times that he has found to bring about real change in his home and security to his wife (and children): (1) Husband-wife meetings; (2) Daily Connect Time; (3) Dates. Pass this episode on to fathers who want to lead their families with love, selflessness, and faithfulness!
---
Perfe
ctionism is extremely detrimental to a family, especially when it is in the form of a perfectionistic mother. First of all, a perfectionist is super hard on herself. She never feels that she gets things done because oftentimes she really doesn't due to the fact that everything has to be perfect—and, of course, that never happens. Secondly, it is hard on the family. Her expectations are often unrealistic, and this alienates her from her husband and her children. They know they can never please her, so they just give up trying—and often try to avoid her disapproval altogether.
---
I had one of those real "Let's eat, Grandm
a" vs "Let's eat Grandma" instances in writing class this week–and it was so much fun!
The student's sentence read something like this "When the chimps ate Mike began banging the cans together."
Thus, it sounded like this (without the comma that was needed): "When the chimps ate Mike…"
Do you know why the comma is needed there? (Besides the obvious fact that the chimps did not eat Mike? 🙂 )
---
Get the newsletters in your inbox…sign up here!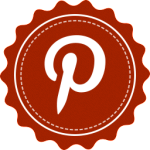 Follow our Newsletters board on Pinterest!
Save