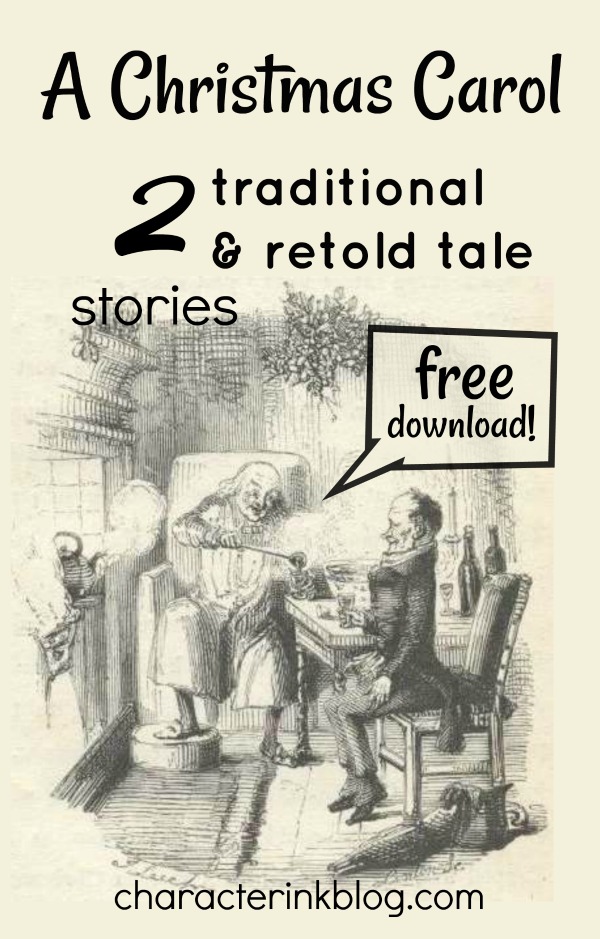 A Christmas Carol, Gift of the Magi, If You're Missing Baby Jesus, The Christmas Tapestry, The Burglar's Christmas, The Birth, The Luke Chronicles, Cosmic Christmas.….these are just a few of our favorite "young teens and up" stories that we read or listen to at Christmas. Just because our kids are all over twelve doesn't mean we have to stop reading aloud at Christmas time. (As a matter of fact, we still read a favorite Christmas short story on our family decorating night and another one on our family Christmas Eve—with twelve adult kids!)
(Check out my Annotated Christmas Book List with our favorites, descriptions, and ratings!)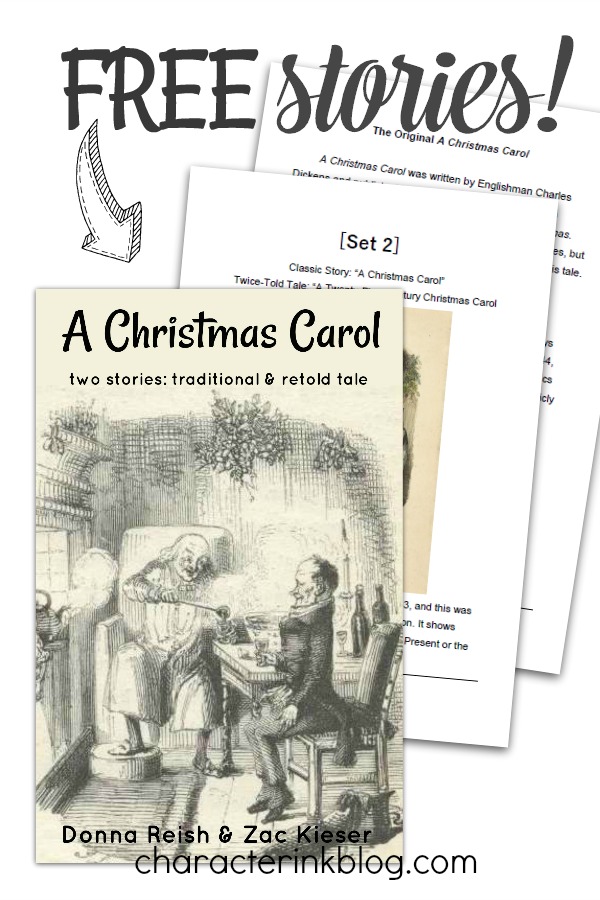 Below are a couple of links to books I use and love. I am an affiliate for Amazon.com. If you click on the links below I will earn a small commission. Thank you for your support of this blog!
If you've gotten out of the habit of reading aloud and aren't sure how the family will respond to asking them to join for Christmas stories, here are some suggestions:
1) Choose a very short story (like one included in this post!). Don't go for long and drawn out when adding a new tradition.
2) Add it to something you already do. For example, add it to Christmas Eve dinner or Christmas morning rolls or driving to Grandma's.
3) Choose something fun at first. The two stories included in this post are fun ones to begin with–a traditional, well-known story AND a contemporary spin-off of it. I think your family will like them!
4) Go back to an old favorite! Don't be afraid to pull out an old picture book (see annotated list above!) that you all loved around the Christmas tree in years gone by! Christmas is a time for family, togetherness, and memory making. Bringing out an old favorite picture book (Tale of Three Trees or Jingle the Christmas Clown) might be the perfect way to start reading Christmas stories again!
5) Keep it short. When we are adding something to our holiday get-togethers, we start out short until we see how everybody likes it. I have several collections of Christmas stories with short stories. One of these might be perfect for your Christmas dinner reading!
6) Do a picture book for the littles–and watch the biggies gather around!
7) Put lovely Christmas coffee table books out during the holiday season! This will draw people into your read aloud time.
8) Use audio stories while your crew wraps gifts, decorates the tree, or makes goodies. This is a good way to bring Christmas stories back into the "older kids/adult kids" home. Don't bombard them–just say, "Hey, I found this audio site to listen to stories. Let's listen to our old favorite, Gift of the Magi, while we drop buckeyes. (Or get sentimental on them and bring out some Adventures in Odyssey Christmas episodes like "Pokenberry Christmas"!
I hope this week finds you celebrating the Christ child, creating new memories with your family, and reading stories! 😉
Read a version of the classic "Scrooge" and one of the modern "Scrooge" here or by tapping on the image below.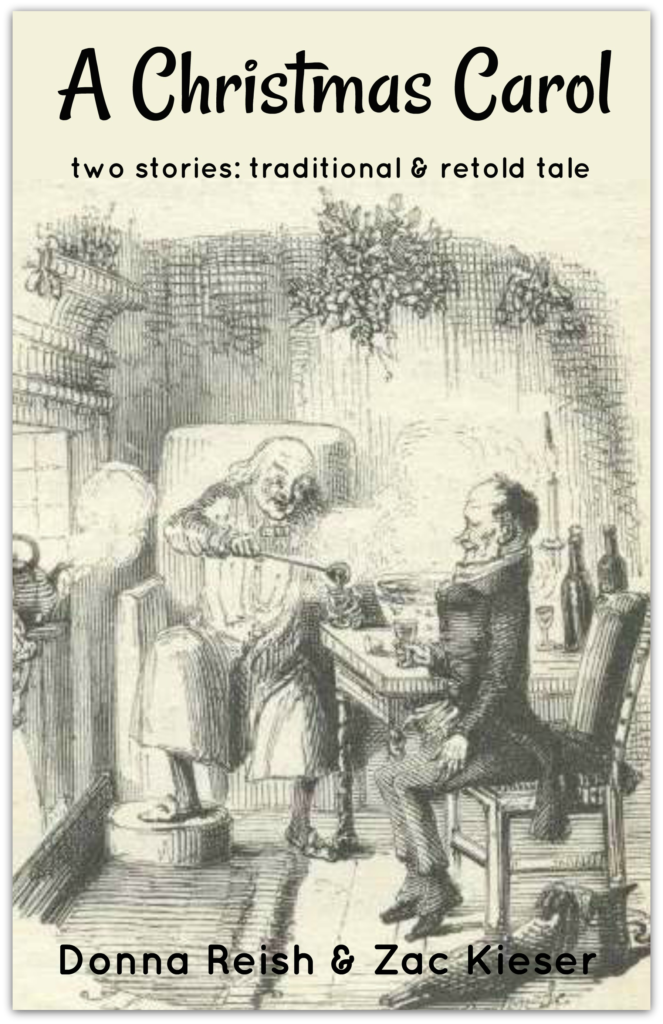 P.S. What is your favorite "older kids'" Christmas story? Did your crew like today's "modern Scrooge" story?