Ten Freezer Foods I Don't Like to Be Without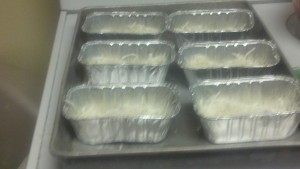 11.
Soup Starter+
—the beginnings of chili, vegetable soup, chicken rice soup, potato soup, and more.
22.
Any kind of breaded chicken breasts*+ to pull out and use for main entrée, sandwiches, chicken parmesan, chicken cordon bleu (sort of!), chicken and gravy, etc.
33.
Sloppy joes+—
One of my favorite sandwich fillings and so much healthier than cold meat sandwiches. I really like to have quart bags of these in the freezer.
44.
Master beef cube mix*+
–I started with this twenty-three years ago and still use it today! I don't think my freezer has been without bags of this for two decades! Used for homemade beef stew, stroganoff over noodles, homemade pot pies, and more!
55.
Cheesy potato casseroles*+
–I am sure my freezer hasn't been without these in twenty years! I have had a number of recipes for this (some with sour cream, shredded cheeses, etc.), but for some reason, this has become my favorite, despite the fact that I hate cottage cheese! You absolutely can't taste the cottage cheese, and that with the cream and Velveeta truly make the creamiest potato casserole! I take these to every potluck I go to it seems! (It's actually a little too rich and a little too expensive to have for daily fare at home, so we usually only have this for special occasions (and potlucks, new mom meals, etc.), but I always keep some in the freezer for those times.)
66.
Shredded meats+
—I like to put shredded chicken, beef, and pork in freezer bags with broth (or even gravy) to keep them moist. They are ready for anything—soups, stews, Mexican, Oriental, sandwiches, etc.
77.
Taco meat*—
Talk about versatile—taco soup, Mexican pizzas, taco salad, tacos, nachos, hot Mexican dip, even chili in a pinch—this meat is my go to freezer meat!
88.
Lasagna*
—Okay, I admit it. I actually tear up when I pull the last lasagna out of my freezer!! It is such a sad day! While taco meat and potato casseroles are musts in my freezer, nothing beats a meal-in-one-pan!
99.
Meatloaves—
I have used Ray's grandmother's recipe ("Grandma's Meatloaf") for our entire married life. I love to pull out two meatloaves, bake them (with a sauce on top!), precook some little red potatoes in a fourth a cup or so of broth in the micro, and arrange the potatoes around the meatloaf the last thirty minutes or so in the oven. I also like to take meatloaves to new moms with cheesy potato casserole!
110.
Marinated chicken breast pieces+-
-I have one recipe that we call "Don Pablo's Chicken" because it is sweet and tastes similar to the fajita chicken at our favorite Mexican recipe. Anyway, I freeze this chicken both ways—in the marinade (marked RAW on the bag) and already stir fried (after marinating in the fridge for a while). I love having both kinds to pull out and use in Mexican and oriental dishes (fajitas; stir fries; and various skillets I make with veggies, rice, etc.)
LINKS for recipes from our blog: