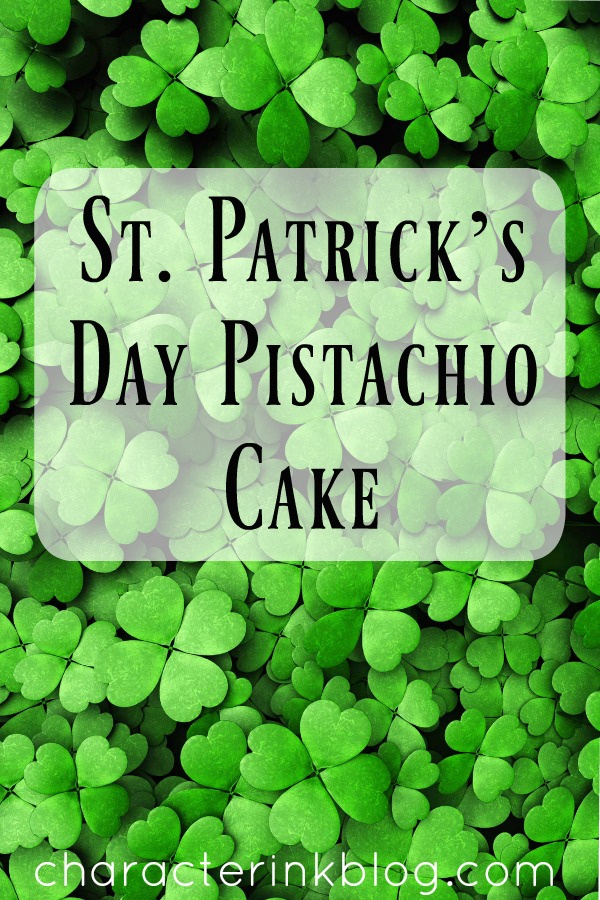 I made the guys a St. Patrick's Day Pistachio Cake tonight. I actually made two–one for the guys and one to take to a dance tomorrow night. I got the recipe from Just a Pinch and revised it a little. The guys gave it rave reviews! And it was simple!
Happy Saint Patrick's Day!
St. Patrick's Day Pistachio Cake
Cake ingredients:
1 box yellow cake mix
3 eggs
1 cup oil
1 box instant pistachio pudding
1 cup milk
1 cup chopped pecans
Icing ingredients:
1 8 oz carton of whipped cream cheese
1 cup powdered sugar
1 small box pistachio pudding
1/4 to 1/2 cup milk
8 oz carton of cool whip
1. Mix cake ingredients and bake cake in 9 x 13 baking dish sprayed with cooking spray for 25 to 30 minutes.
2. Make icing by whipping cream cheese with mixer then adding powdered sugar and pistachio pudding. Finish it by folding in milk and cream cheese with spatula (do not beat cool whip with mixer or it will liquify).
3. Ice cooled cake. Store cake in refrigerator.