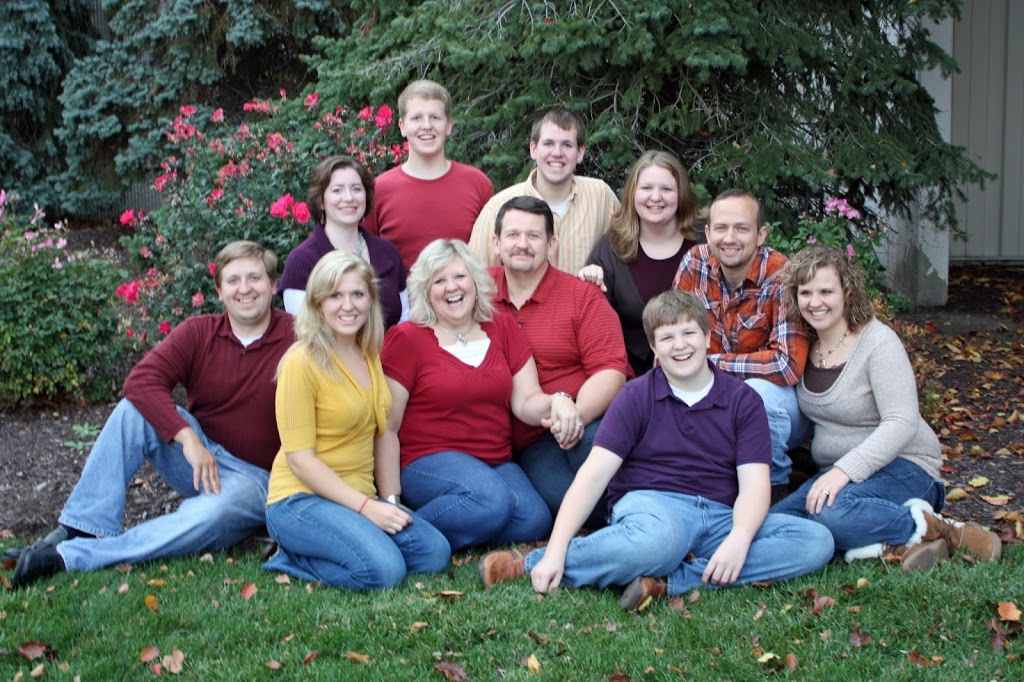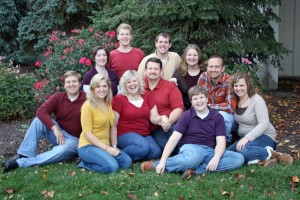 I am an experiential writer. I like to write and speak about things only after I have experienced them for myself for a while. I have had the writing/speaking bug ever since our first born (now thirty) was two years old, and I headed up our children's church department and taught teachers how to teach, manage the group, etc. (based on my credentials as an elementary education major). However, it wasn't until I had homeschooled for many years, raised a few babies and toddlers, managed a busy household for a decade and a half, etc. , that I felt ready to talk to others about those things. As a learner, I also like to learn from those who have "been there" and "came out to tell about it"! Smile…

My husband and I began talking about raising and homeschooling teens about eight years ago–when our first born was twenty-two. Now I have seven children ages fourteen through thirty–three of whom are in college and living at home. Guess what? I am more than ready to tell the world what I have learned and continue to learn about raising/discipling teens and young adults in this heart-affecting way that we have chosen to live. If there are even a few things that we have found to work, I want to spread that vital info from shore to shore and sea to sea (okay, that's a little dramatic, but have you ever had seven kids ages fourteen to thirty at various critical stages of life–let me tell you, it's more than a little dramatic!).

So…with deep affection and emotion, I bring you a few things that we KNOW teens and young adults need from us as parents:


1. Safe place to talk

They need to know that it is safe to tell you whatever is going on in their hearts and lives. They need to know that you won't completely freak out (even if you don't agree)–and that you will love them regardless of what they say in these talks. Our oldest son and daughter (30 and 27) were raised in a pretty strict home. We had rules that did not have logical reasons (see our teen posts for Recipe for Rebellion beginning here: https://characterinkblog.com/day-sixty-eight-avoid-the-recipe-for-rebellion-ingredient-i-rules-without-reason/). We were oftentimes lost, exhausted caring for small children and emotionally drained trying to help young teenagers find their way. However, our son told us that he never wanted turn away from us–in spite of our many faults–because no matter what we made him do, wear, or say, we always gave him "intellectual freedom"–freedom to believe and think for himself (with our guidance but not with an iron fist). Fourteen to twenty-four year olds need a safe place to talk that should be found in their parents.




2. Availability

Are you tired of hearing me talk about this yet? One of the most unfortunate things to me in the whole "teen" thing is that parents sometimes think that they are done or at least almost done long before we really should be done. I have often said, and continue to believe, that children between the ages of sixteen and twenty need their parents more than ever. Why would we work so hard to instill in them our beliefs, to teach them character, to raise them with love and tenderness–just to leave them to peers alone during these ages? They need us. And they need for us to be available when they need us. For some of us, this means not going to our own things (shopping, golf, and, gasp, ballroom dancing) many a Saturday for much longer than we originally thought we would have to give up those things. Parents of teens and young adults–you are not done! There are still some more critical years to make yourself available to these amazing people in your life.





3. Time

This might seem like a repeat of number two, but it really isn't. Yes, we need to clear our schedules not just to watch them play baseball or go to their concerts; we need to clear our schedules to provide times of availability. We also need to understand the amount of time that these ages take. We have had two of our kids get married so far. The amount of time that it took to counsel them, have fun and plan with them, encourage them, and help prepare them was probably more than my many long days of teaching that child to read or working on chores together! We have three college kids at home right now. They need the "normal" time things–help with college math, reviewing class schedules and seeing how they can squeeze in something that is only offered at a certain time during a certain semester, help changing a tire, and the "as-only-Mom-can-do" edits on their big papers. But they need long periods of time for #1 (safe talking place) and long periods of time of just being there—when they feel friend-less, when the stress of going to college and working is taking its toll on them, when they have a broken heart, when they are questioning something that they have always believed to be true, when they are disillusioned with people and this world….time….and lots of it.





4. To Be Treated Like Adults

If you have been to our parenting seminars or read our parenting book (The Well-Trained Heart), you have likely heard us emphasize the strong link between responsibility and privileges. This point, to be treated like adults, is not to de-emphasize that. We believe that children (and adults!) who show themselves responsible and mature get more and more privileges (hmmm…parable of the talents????). However, many of us treat our sixteen year olds like little kids–micromanaging their school work and homework, following them around to check on each step of their chores, not "expanding the boundaries" of responsibility/privilege in a way that is commensurate with the responsibility and maturity level they are showing. If your teens are still working on that whole responsibility thing and really aren't ready to have the boundaries widened like you had hoped they would be, at the very least, don't continue to treat them like little kids in other areas. Give them opportunities to please you and do good things. Set them up for success so that you can expand their boundaries and treat them more adult-like. Quit giving them money for nonsense and toys that keep them playing all the time, and instead provide them with tools–books, computer for school, gas cards, work desk, handy tools, car wash passes, and even fast food gift certificates so that when they are out doing those adult things, they can get gas and a bite to eat. Stop giving them video games, ipods, and individual sports things that twelve and fourteen year olds want/get. Talk to them like adults–don't ask them where they are going or what they are doing in an accusatory way, but ask them in the same way you would ask your spouse–in order to determine the schedule and plan for family time. Say, "When will you be home from class–I was hoping we would have some talk time tonight" not "And what time will you be rolling in tonight?" I have so much more to say about treating our teens and young adults like adults, and I will try to address this even more as Ray and I are speaking about some teen topics this summer at some conferences, but I will leave you with this word of advice: The tone in which you speak to your kids tells them right away whether they are being treated in a condescending, child-like way or an adult way. Tone is where I would start.


That's all for today. I am crying as I finish this article. I have had a couple of weeks of intense parenting of teens and young adults. I truly have the most amazing eighteen, twenty, and twenty-two year old living in my home right now. But their hearts are vulnerable, and they are facing a big scary world. And they need me and Ray to help them finish becoming who and what they are going to become. The needs are so much bigger than getting them to finish their peas and pick up their toys.

Our teens and young adults need us! They need our support. They need our advice. They need our encouragement. They need our faith in them. They need our time. They need for us to be available to them. They need for us to treat them with respect. They need us.