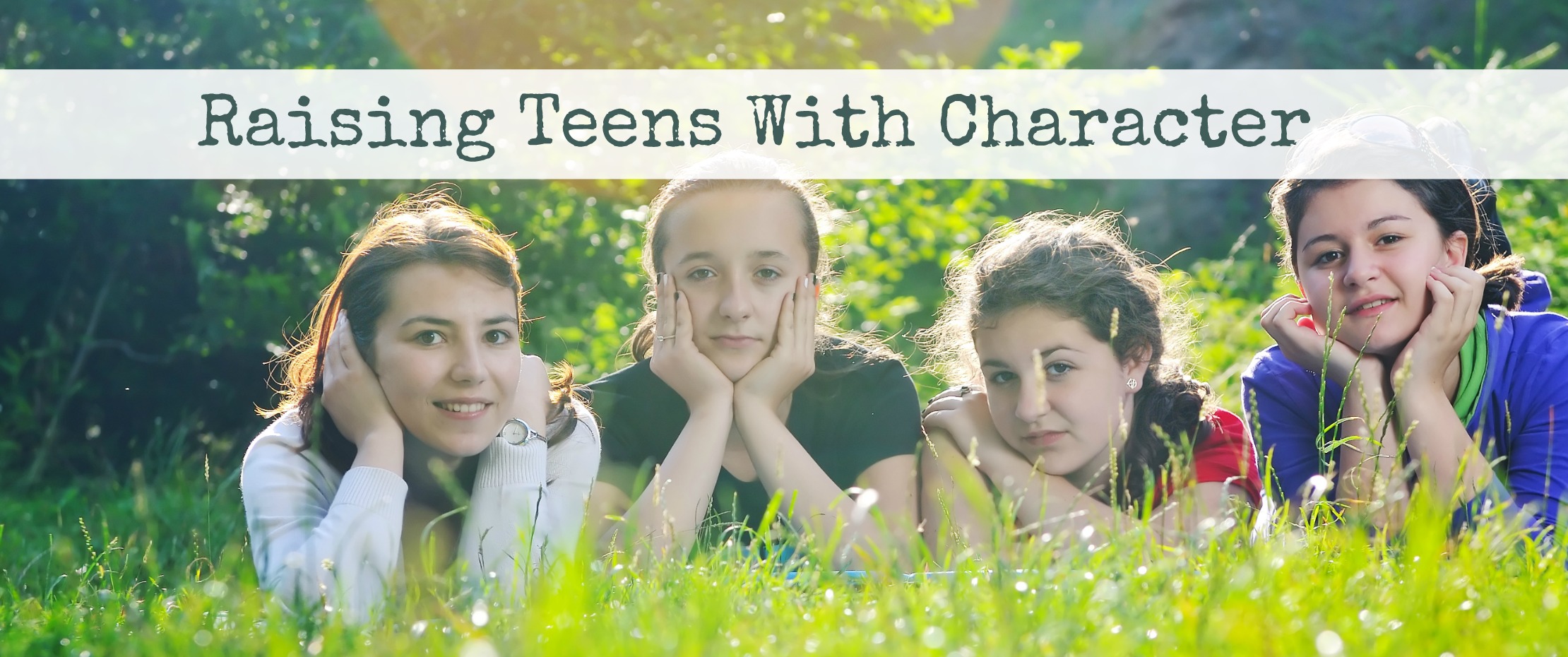 This seminar can be added (all or parts) onto the Raising Kids With Character Seminar—or it can stand alone (in which case another session or two may be added according to the host's wishes and the time constraints). These principles of heart-focusing and mentoring really work—and we would love to share them with you!
Training Children to Be Diligent, Responsible, Thorough Workers
Helping Tweens and Teens Grow in Character and Virtue
Discipling and Mentoring Your Children
Major on the Majors With Tweens and Teens
Honesty vs. Deceit
Handling Character Issues (vs. Heart Issues)
More?
1. Training Children to Be Diligent, Responsible, Thorough Workers —
This sessions goes beyond a daily chore chart (though that is certainly a part of it) to explain the basics of raising diligent, responsible, thorough workers in the home. She has found several keys that have made her children not just "chore doers" but responsible, diligent children at early ages—and how to continue this through the tween and teen years.
2. Helping Tweens and Teens Grow in Character and Virtue Through Heart Training and Relationship Focus
Taking tweens and young teens from obedience and submission for the sake of avoiding punishment to genuine respect, self-control, diligence, truthfulness, responsibility, and more can be a daunting task. But it can be done! And we can enjoy those ten to fourteen year olds instead of dreading the next confrontation! This workshop focuses on how to help our children grow in character and virtue because "it's the right thing to do"–and apply those qualities to their lives for life. Donna also concentrates on how to get out of the "putting out fires" mentality of parenting as our kids become teens—and onto discipling and mentoring.
3. Discipling and Mentoring Your Children —
More about discipling and mentoring children–beginning with elementary age and moving into young adults. This workshop is for those with all ages of children, describing how to begin reaching the heart of your younger children while still maintaining discipline, then how to move into a mentoring role with your older teens and young adults.
4. Major on the Majors With Tweens and Teens–
This session focuses on the most important aspects of the teen and young adult years—and how to know what to focus on and what not to focus on. It helps parents see the big picture, know when to give "mulligans" and when to stand firm, how to help our kids make life-changing decisions, and much more.
5. Honesty vs. Deceit
In this important workshop, the Reishes introduce various scenarios or honesty and deceit and how common things like "just kidding" or telling "half truths" lead to more dishonesty. They gives dozens and dozens of important tips for counteracting dishonest habits that develop so easily and quickly in our children when these areas are neglected. They also include how to teach honesty lessons, how to become a "family of honesty and uprightness," and poignant verses to teach our children about God's expectations of honesty in our lives. This new workshop was born out of the Reishes many talks with families and the struggles they are facing as well as their experiences teaching up to two hundred kids each year in their cottage classes.
6. Handling Character Issues (vs. Heart Issues)
So once you have determined the difference between heart issues and character issues—and you understand how to handle those important heart ones, what do you do with chores left undone, bikes left in the driveway, forgetfulness with school papers and assignments, sloppiness, and more? Ray and Donna draw on their thirty-three years of parenting experience to give you solutions to some of these "character issues" that could lead to limited success as teens, college students, and adults.
Contact us below:

Save
Save