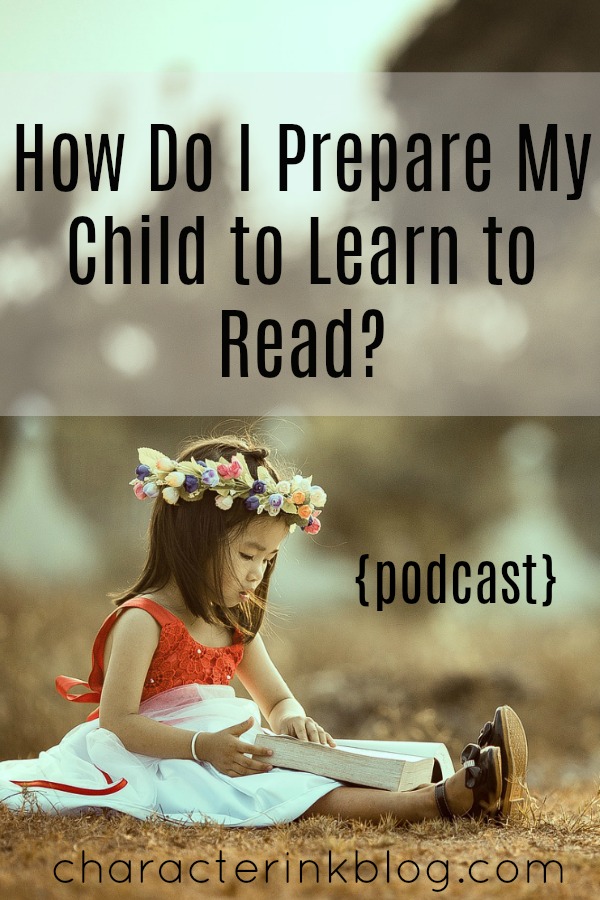 One of the great things about teaching children in a homeschool or one-on-one setting is that we can easily see when readiness simply isn't there. And one of the greatest benefits is that we can wait for the child's readiness to be there before moving on. (Sweet babies…let's be patient with them!)
Patience is often hard for a homeschooling mom. We are prone to comparisons. We are prone to worry. We are prone to low self confidence when our kids aren't learning quickly.
But we don't have to simply sit by and "wait." There are things we can do to help prepare our kids to learn, especially in the area of phonics and early reading. That is what this podcast I did a few years ago is all about–being proactive while we wait for "reading readiness." (Be sure to print off and use the outline included!)
So enjoy these days without pressure to achieve…..and watch your little one develop the readiness that is needed to tackle the hard work of learning to read (later!)…. 🙂

Click HERE to download the handout!
Love and hope,
Donna