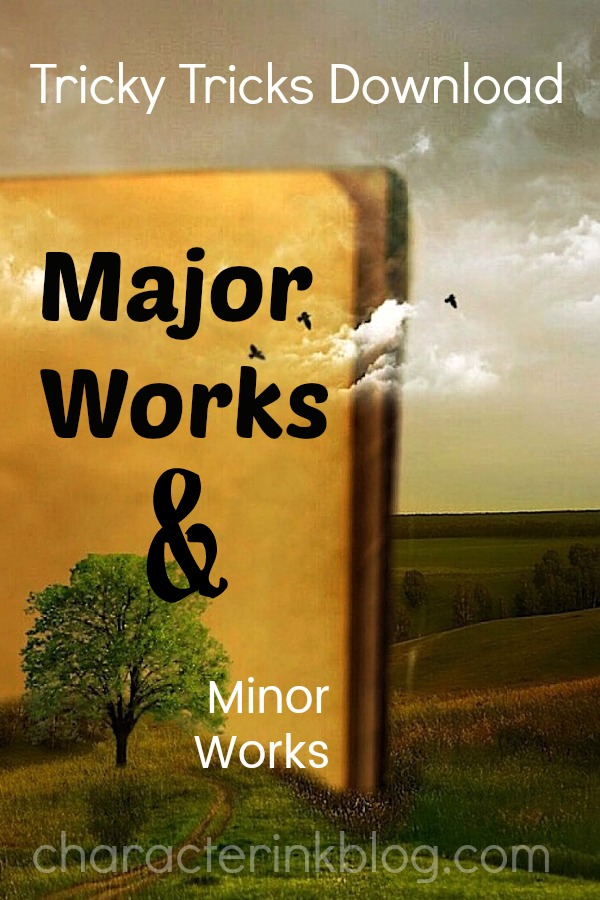 So I did a Major Works and Minor Works Slideshow. I did a lesson in a video class about them. I gave parents and teachers a quiz! I'm going to end this subject with a Tricky Trick Download for students!
I've been putting together Tricky Trick Downloads for a few months now, and I love how they take complicated information and make that info succinct and understandable. Print them off and put them on your bulletin board–or in your student's language arts binder. They will come in handy regardless of the curriculum you are using!
Here's what this week's Tricky Trick Download looks like: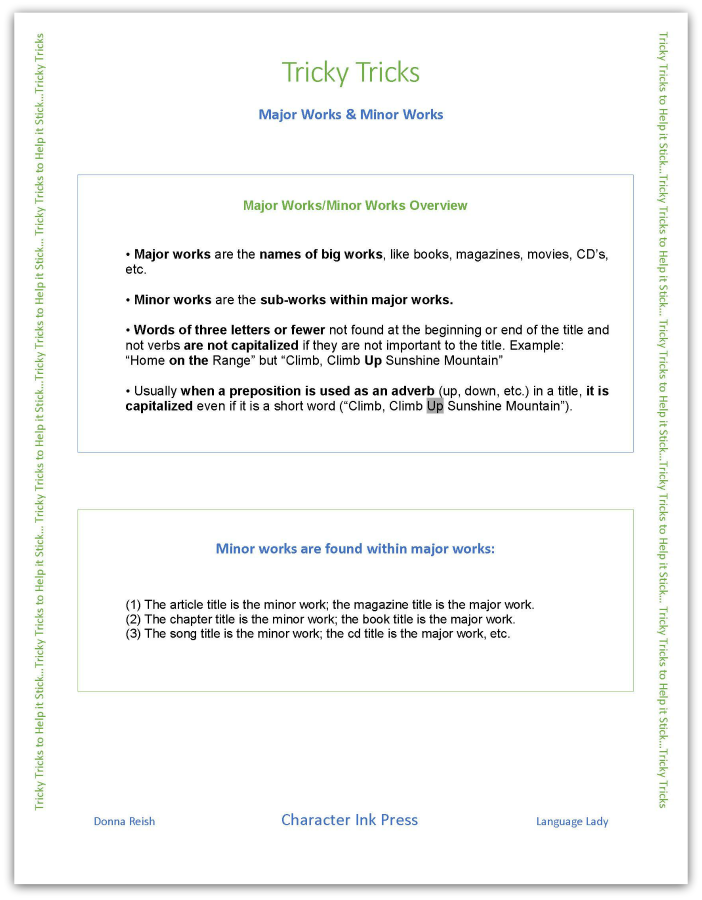 Download and print it here!
Find past Tricky Trick Downloads here:
3) Sentence Combining With Semicolons
Note: What language arts or writing area would you like to have a Tricky Trick Download for? I can fix you up in the coming month!