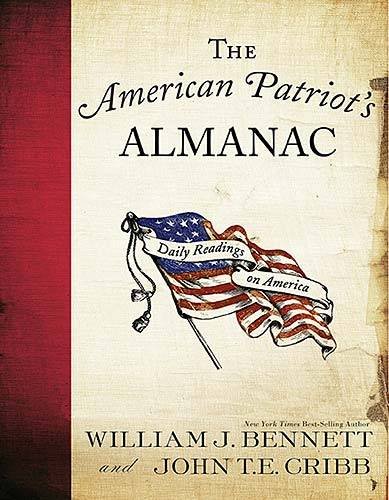 Our favorite patriotic "devotional"! Our two sons, ages fifteen and eighteen, asked me to get this back out for this summer's reading since we haven't done it for two years now. I LOVE this book. Short readings–about 5 to 10 minutes each, plus "This day in history list" for each day. So inspiring!
You might be familiar with one of the authors, William J. Bennett, from his amazing story collection, "Book of Virtues" (a great read aloud book for families with multi ages of children and even older children!). He has done it again in this wonderful 365 excerpt patriotic book!
If you homeschool, you want this book! If you homeschool and you are doing American history this year, you definitely want this book! 🙂
"American History Parade" pg. 235 (Today in history)
1776 The Continental Congress adopts the Declaration of Independence
1802 The US Military Academy opens at West Point, NY
1826 John Adams, age ninety, and Thomas Jefferson, age eight-three die
1831 James Monroe, fifth US President, dies at age seventy-three
1959 A forty-ninth star is added to the flat to represent the new state of Alaska
1960 A fiftieth star is added to the flat to represent the new state of Hawaii
Click here or on the picture below to get this book!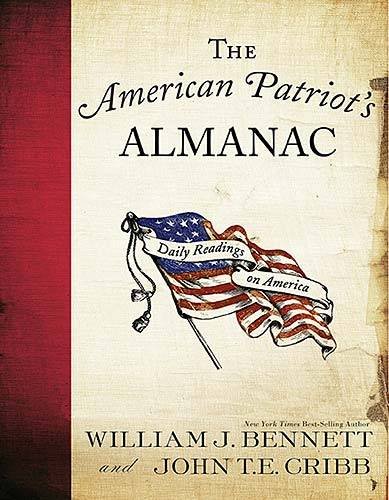 DISCLOSURE: I am an affiliate for these products that I recommend. If you purchase these items through my links, I will earn a commission, but you will not pay more when buying a product through my link. ?
Save
Save