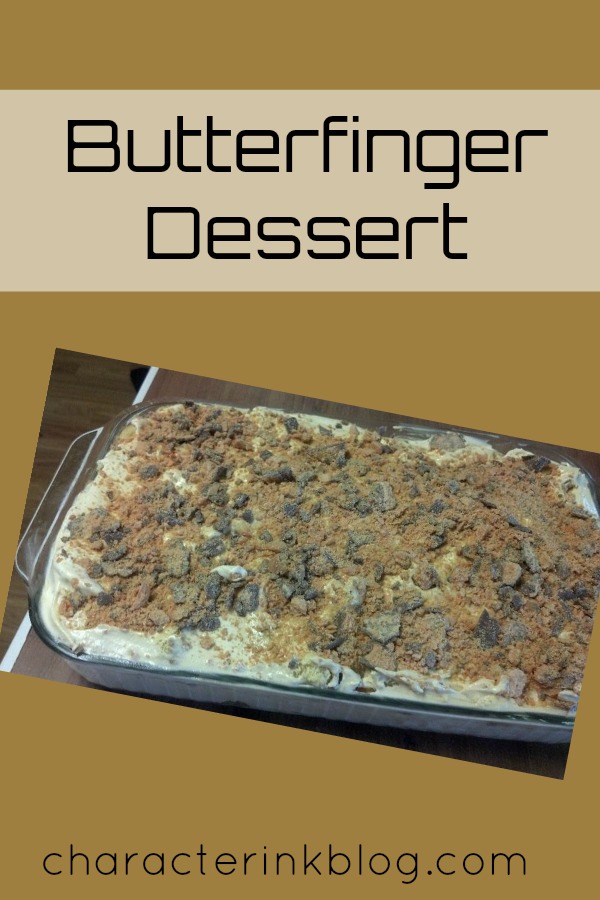 It's graduation time around here again! Sixth graduate from Training for Triumph Family Academy in twelve years–with only one to go as of a couple of weeks from now! While graduation is a lot of stress and work, it is also a joyful time as we reminisce, put together photograph slide shows, work on scrapbooks, plan the graduate's favorite foods for his party, and just celebrate the wonderful person that the graduate is!

I am using Pinterest to start collecting and organizing my recipes. We always use a lot of tried and true favorites to start with then add to the menu. This year Josiah wants a Nacho Bar/Taco Salad Bar, and I am all for that because it is easier than making up individual sandwiches, potatoes, side dishes, etc. Get it all ready and put it out for everybody to build their own! I will post my meat recipes for that as it gets closer.

In the meantime, here is one of the desserts we will have there–assuming it tastes as good as it looks. (We are testing it out at our ballroom dance tonight!) It is super easy, and we can make it in little individual plastic cups/bowls to put on the dessert table, which is super fun to create.

I got the recipe from Key Ingredient, and it was low fat and low sugar. I like to serve the real thing when I have parties or take things to events, assuming that the people there want something that looks ooey, gooey, and yummy to taste ooey, gooey, and yummy too! 🙂 So here is my version of it.
12 oz prepared angel food cake, cut into 1″ cubes
3 small packages of butterscotch pudding, instant
4 cups milk
1 (16 oz) tub of whipped topping, thawed in fridge
18 fun sized Butterfinger candy bars, chopped (sons like to do this with a mallet in a zip lock bag)
1. Prepare pudding with milk and refrigerate for at least fifteen minutes (longer is fine).
2. Spray 9 x 13 glass baking dish with cooking spray and sprinkle half of the angel food cake cubes over the bottom of the pan. (Note: This is heaping for a 9 x 13 pan–do not plan to cover it. Next time, I might do a jelly roll or a 9 x 13 and an 8 x 8…. or at the very least use a deep foil pan if I don't care about aescetics!)
3. Fold whipped topping into pudding with rubber spatula. (Do not use a mixer or whisk or your whipped topping may become liquid.)
4. Pour half of the whipped topping/pudding mixture over the angel food cake cubes.
5. Sprinkle half of the Butterfinger candy over the pudding mixture.
6. Repeat layers, ending with candy.