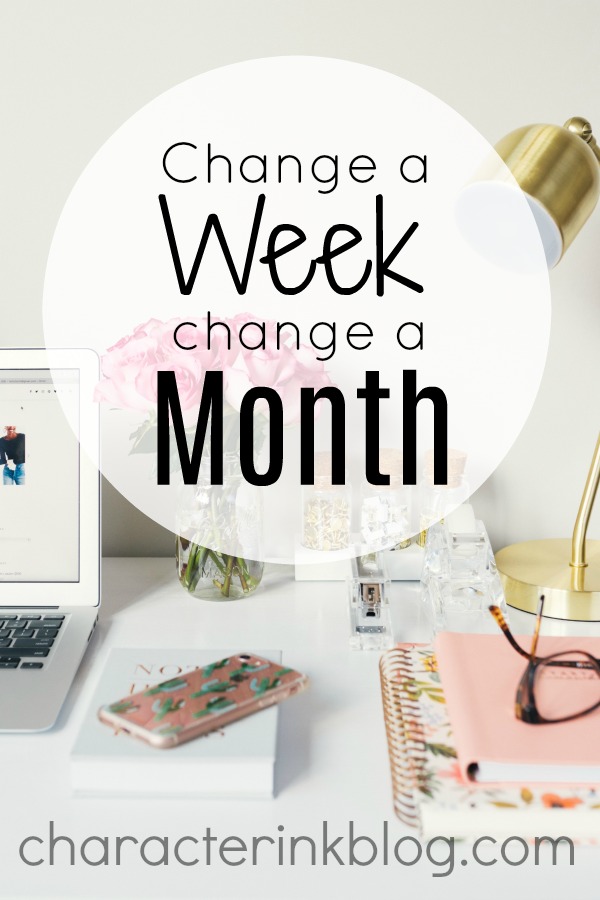 Thirty years ago, Ray's mentor said, "Sit down with Donna every week and ask her, 'What change do you think we need to make? What do you need for me to do?'"
He continued, "After you do this for a long time, it will give Donna peace, and she will feel secure that you really care about your family and how to improve it.
He said, "Then one day, you will ask her 'What do you need for me to do for you?' and she will say 'Nothing at all. What can I do for you?'"
Well, that time of my saying "nothing at all" has never happened yet in over thirty years! 😉
But he was right about part of it: the peace and security that come from knowing for over thirty years that my husband wants good things for our family as badly as I do is incomprehensible.
A change a week times fifty weeks a year times thirty-plus years–equals a lot of change. Granted, we didn't do this every single week of our lives. But even if we made a change a month for thirty years….
Twelve months times thirty years equals 360 positive changes. That is 360 opportunities to make our family stronger. It is 360 times to solve problems. It is 360 situations to improve.

It is 360 painless times to say, "We can do this. We can make changes in this area, and we can make this month better in our home than last month!"
You see memes on Facebook and other places all the time that read something like one of the following:
1. Just do it! The time is going to pass whether you do it (a fitness activity, usually) or not, so you may as well have a good change being made as the time passes!
2. Make the change (again, usually fitness-related). Sixty days from now (or whatever), you will look back if you do it, and be glad you did. If you didn't do it, you won't look back and be glad you didn't!
And so it is with family changes. We all have things to work on in our homes. We need to tweak the schedule so that things run more smoothly. We need to discipline a child differently so that the child's behavior is changed. We need to remove so much fun or add more fun in. We need to drop things for our lives to have time to spend on/with a certain child at a certain time. We need to take our focus off of one thing and put it on another until a skill is learned. And on and on and on.
However, those many changes can feel overwhelming when we look at them all at once. (I used to make "Master Changes Lists," so I know what I'm talking about here!)
But what if we didn't have a "Master Changes List," but instead we just looked at this week, this moment in time, and we decided to do one thing to improve our family….and what if we really carried out the steps necessary to make the change? And what if once we got that change down pat, we took on another problem area and solved it–and again really did what it took to make it better?
Now that doesn't feel overwhelming at all–and not only does it not feel overwhelming, but it also feels good–and doable.
We are talking on the Facebook page about how my husband and I kept going–NOT GIVING UP week after week, month after month for thirty years of parenting so far. This is one of the things that kept us going–knowing that we had the ability to change things that were not working in our homes–but also knowing that we didn't have to do everything all at once.
You can do this! You can have the family life that you want. You can discipline your children properly and in love. You can raise children who have the character of Christ—not perfect, mind you, but virtues in their lives that you know the Lord wants for them. You can have fun in your home, have organization, and develop deep relationships with your children…
…one change at a time…facing one thing today and another thing in another week or month…because even a change a month times twelve months a year equals a lot of change…