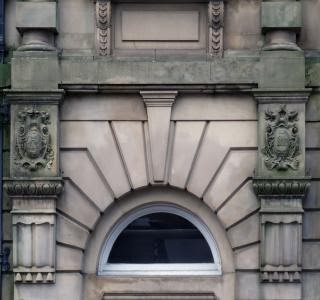 You know what one of my least favorite words is? FACADE.
First of all, I work week in and week out to try to teach that an A, O, U, or most consonants make the C say "kuh." That would make this word fuh-kade, right? (Or even fay-kade.) Unfortunately, that is wrong.
It is pronounced fuh-sodd. (That A really doesn't make the C say "kuh.")
That clearly makes this word a FAKE, which is one of its only redeeming qualities–it means what it looks like! Smile…
That bring us to the second aspect of the word–its meaning. It is a noun that means "a face of a building or a superficial appearance."
In that regard, it is as it is pronounced–even though it isn't pronounced like it is spelled (which is true of many words that came from somewhere else).
So it is easy to learn the meaning of—it has to do with what it sounds like–FACE (albeit, a fake face). But it is not spelled as one would think.
So, don't put on a facade today! Don't try to put on a superficial front or fake face. Be yourself!
Subscribe!
...and download my Kid's Faves list plus get access to my language arts freebies!