Below is an index of all of the blog posts that contain a "Tricky Trick" download.
Click each of the images below to download the corresponding "Tricky Trick" for each lesson!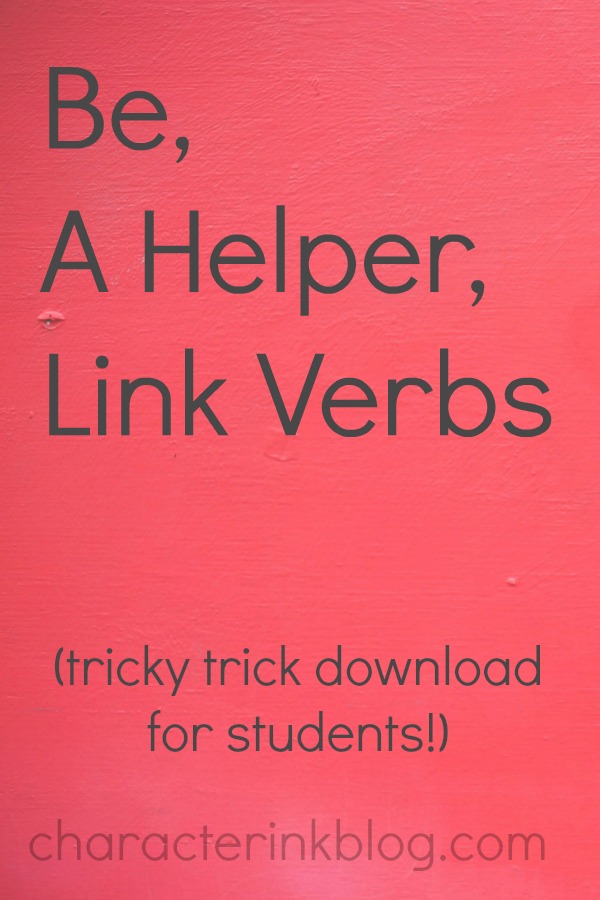 I love mnemonics–tricks, songs, jingles, rhymes….anything that helps students learn! I love them even more when they have something to do with the purpose for learning that topic or the topic itself. Like in the case of prepositions–songs can help you learn about three dozen of the over 200 prepositions–but Check Sentences can help you learn 150 or more because Check Sentence have to do with the function of prepositions. (Learn more here)
The semicolon gets a bad rap. Either people despise it—saying that it is not needed in writing at all. (George Orwell was once quoted as saying "I had decided about this time that the semicolon is an unnecessary stop and that I would write my next book without one.") OR….possibly even worse, people use it incorrectly over and over and over and over and over (you get the idea!). The worst misuse (in my humble opinion) is when people use it as a comma—joining two parts of a sentence, rather than two complete sentence. Just random semicolon insertion here and there—whenever they believe that one of the sentence parts is too lengthy to use a comma there. (Sigh…)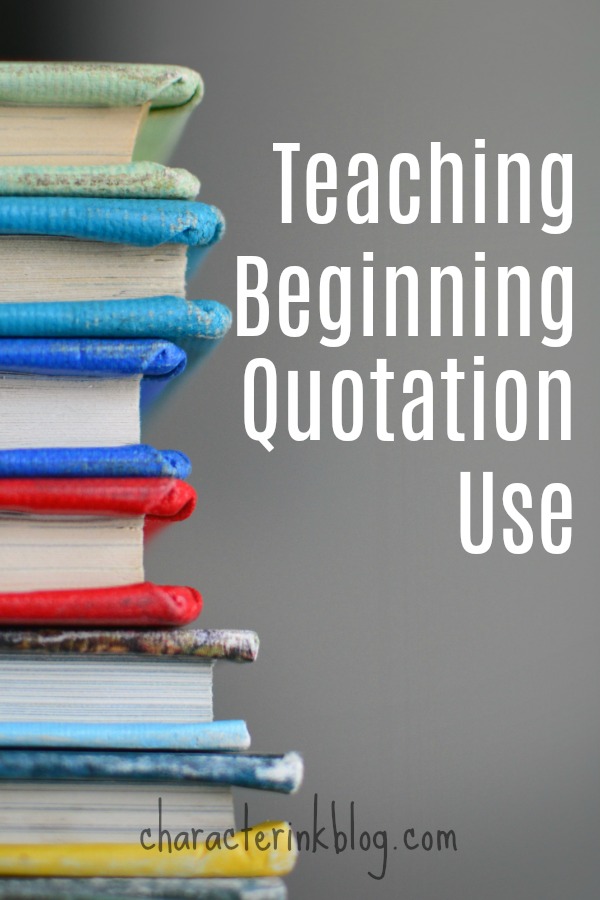 "[A]lways get to the dialogue as soon as possible. I always feel the thing to go for is speed. Nothing puts the reader off more than a big slab of prose at the start," nineteenth-century writer P.G. Wodehouse commented. He is not alone among authors in emphasizing dialogue in writing, but teaching students how to use quotations can be so difficult.
So, I'd like to give you some tips on teaching basic quotation use and punctuation to your students. Also, check out the Tricky Tricks Sheet at the end of this post. It gives a concise summary of basic quotation rules. Additionally, Character Ink Press's Meaningful Composition 5 I includes more info on using quotes, along with a number of other writing lessons.
Subscribe!
...and download my Kid's Faves list plus get access to my language arts freebies!