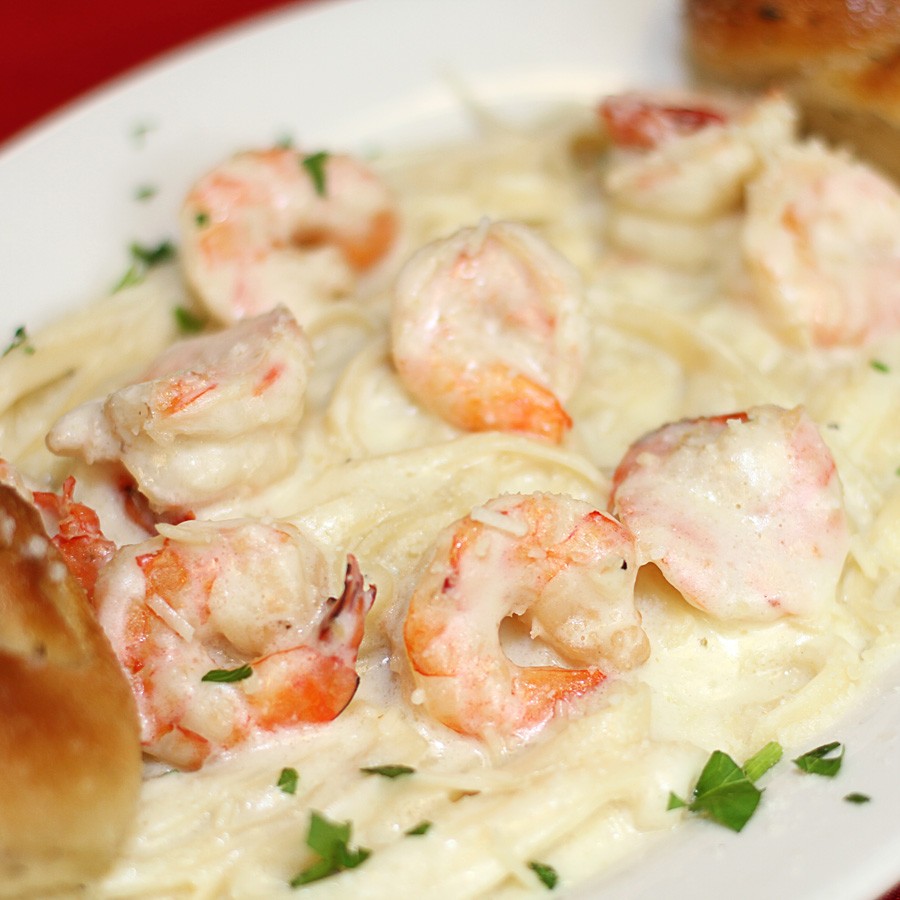 For Christmas, we love to have shrimp! We start out at the end of November having shrimp cocktail and breaded shrimp for our family decorating night. Then we move into the first week of December or so and have Shrimp Alfredo for our White Christmas movie night. (It started out as White Spaghetti and White Christmas…get it?) Then for Christmas Eve, we bring out the cocktail shrimp again.


Then our shrimp days are over. We literally do not have shrimp any other time of year…sadness. Too many teens and young adults and boys and hearty eaters and….well, that equals a lot of shrimp, which equals a lot of money!

So, this is our holiday recipe. However, it is almost as good made with boneless, skinless chicken breast too!






Shrimp (or Chicken) Alfredo

4 to 6 lbs shrimp (or chicken tenders)
2 or 3 sticks of butter
Italian seasoning
garlic and wine seasoning
black pepper
minced garlic
parsley
oregano
salt
3 lbs fettuccine
12 oz cream cheese
1 pint half and half
1 pint whipping cream
16 oz (up to 2 lbs, if wanted–don't use powdered Parmesan!) Italian finely shredded cheese blend (all white)


Serves 16

1. Boil pasta until al dente.

2. Melt butter and add seasonings (not sure of amounts–we just keep adding and tasting!)

3. Detail shrimp (defrost first) and drain/blot with paper towel.

4. Stir fry the shrimp in large skillet in the butter and lots of seasonings. (We do four batches.) Make this as if you were making garlic chicken tenders or shrimp scampi–you want the meat well-seasoned. We hate it when it tastes like pasta with white sauce and boiled chicken or shrimp! 😉

5. Drain the pasta and add the cream cheese and white cheese and stir until they are melted.

6. Add half and half, whipping cream, and shrimp/butter mixture to pasta/cheese mixture. Add lots more yummy seasonings!

7. Stir until yummy and heated through.