Subscribe and download my Kid's Faves list and get access to my language arts freebies!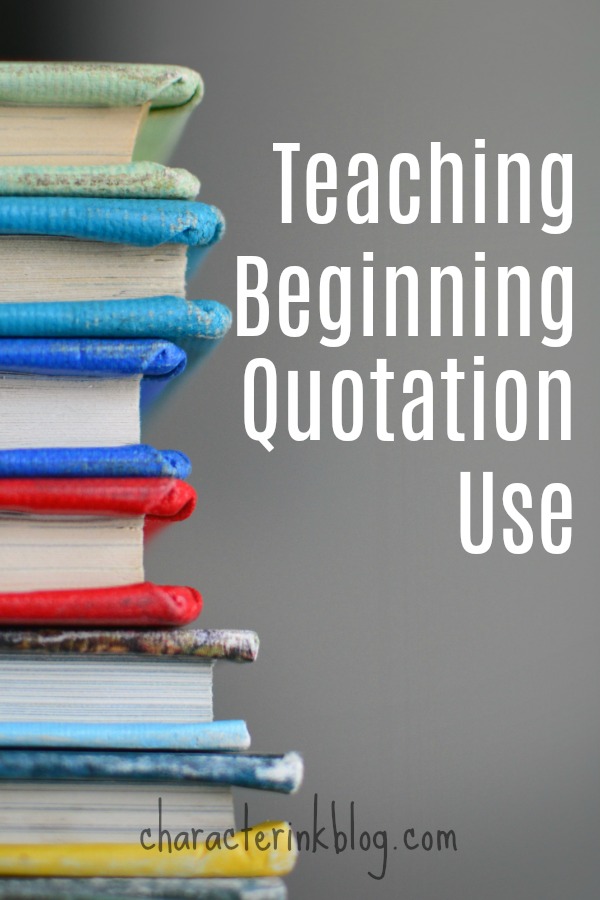 "[A]lways get to the dialogue as soon as possible. I always feel the thing to go for is speed. Nothing puts the reader off more than a big slab of prose at the start," nineteenth-century writer P.G. Wodehouse commented. He is not alone among authors in emphasizing dialogue in writing, but teaching students how to use quotations can be so difficult.
So, I'd like to give you some tips on teaching basic quotation use and punctuation to your students. Also, check out the Tricky Tricks Sheet at the end of this post. It gives a concise summary of basic quotation rules. Additionally, Character Ink Press's Meaningful Composition 5 I includes more info on using quotes, along with a number of other writing lessons.