Subscribe and download my Kid's Faves list and get access to my language arts freebies!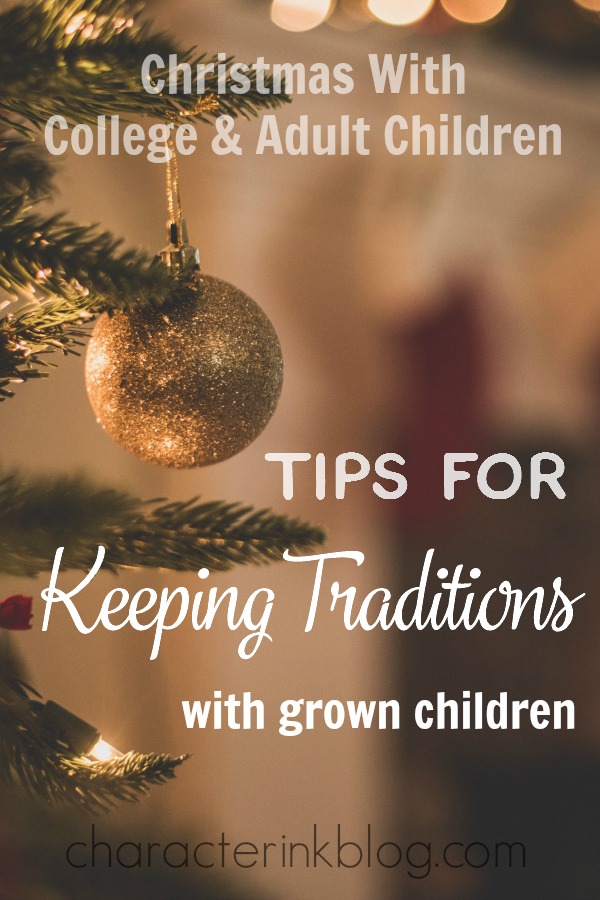 In a previous blog post, I discussed the importance of finding out those traditions that mean a lot to your college and adult kids so that they do not feel left out of the things you are doing in your home – especially the things that you used to do when they were little. In another post, I talked about the invitation versus obligation. (Read that here…that's important!)
This post will focus on the latter. We try to continue many traditions with our high school kids and our college kids living at home, but at the same time, we don't want to leave out the adult children who are away from home–or impose upon them either. This is a fine balance. Because of this, we recommend that you invite them to some of those things, but be sure that they do not see those things as obligations.